Hi Dears ,
i have Exchange server 2007 and ISA 2006 . Today My Certificate for CAS Server has been expired and i renew a Certificate for my Exchange .
now when i open OWA from web browser i saw error : Error Code: 500 Internal Server Error. The certificate chain was issued by an authority that is not trusted. (-2146893019)
in My outlook i saw this Error :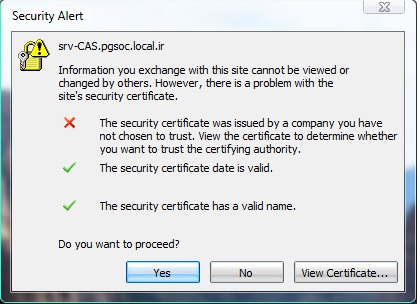 i think i must add Certificate on ISA Or etc , Can help me how fix it ?
Thanks .