I am having trouble with mailtips not showing up for users that are connecting from outside of the organization via Outlook Anywhere. I get the dreaded MailTips could not be retrieved. I did quite a bit of looking around and confirmed the following:
-MailTips work in OWA
-The ExternalURL is properly defined for EWS
-Autodiscover passes on testexchangeconnectivity.c
om
Upon further reading, it appears that it maybe something related to autodiscover but I am not sure what. Additionally, Free/Busy information does not seem to be working either.
My setup is as follows: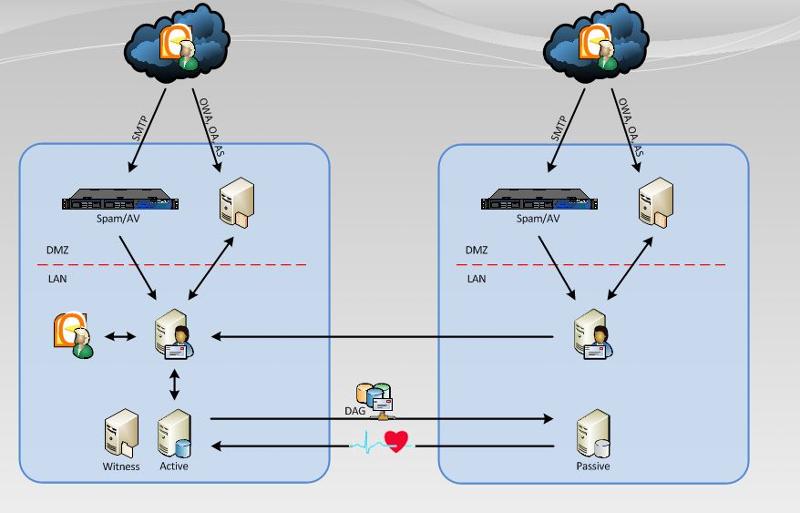 -The firewalls that are depicted are Forefront TMG boxes.
-The site on the left is our Main site and the site on the right is our DR site.
-The CAS server are NOT in an array as they are in different AD Sites
Let me know if you need any other information.