Hello and thank you for reading. I expect that you find yourself in perfect condition while reading my question.
I need to purchase two new server and need help figuring out what types of raids and controller cards to use.
One server will do only exchange 2010 and the other will be the DC, FS, PS. We do not have any robust application running on the server. I figured that exchange 2010 will work harder then the file server.
I i'm not certain on what type of controller card/raid/hd's I should use for each of the servers. Performance and redundancy is key.
Below are the choices I have.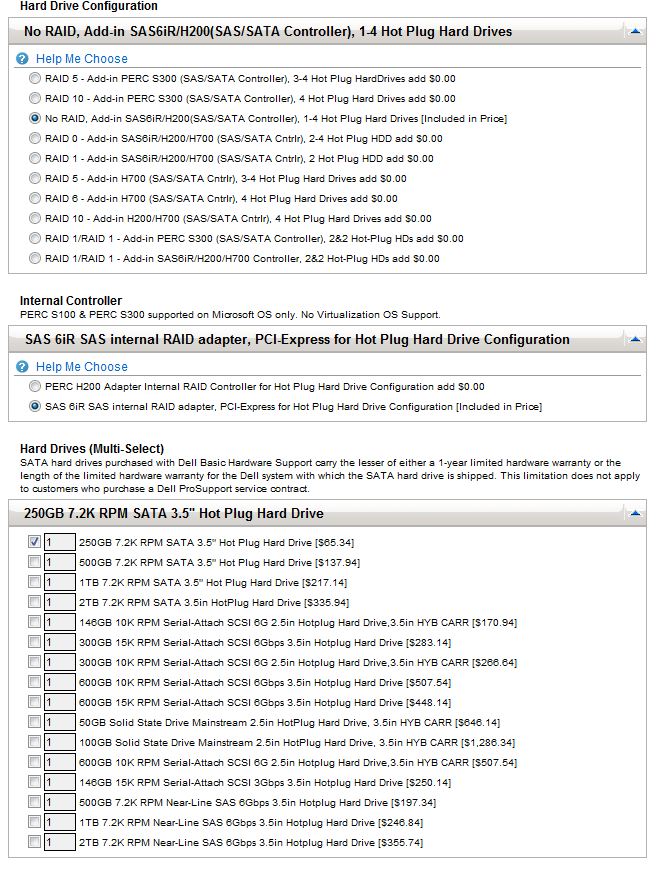 Your time and expertise is always appreciated.