Dear Experts,
I would like to be able to echo the contents of cout to another computer, through using TCP/ UDP. Is there any command or function that you can think of that will allow me to do this.
Picture attached is related. I would like the ASCII dragon to be echoed/ output to the client below, and vise versa. The dragon is not received in blocking mode, a packet is merely received to allow the program to continue.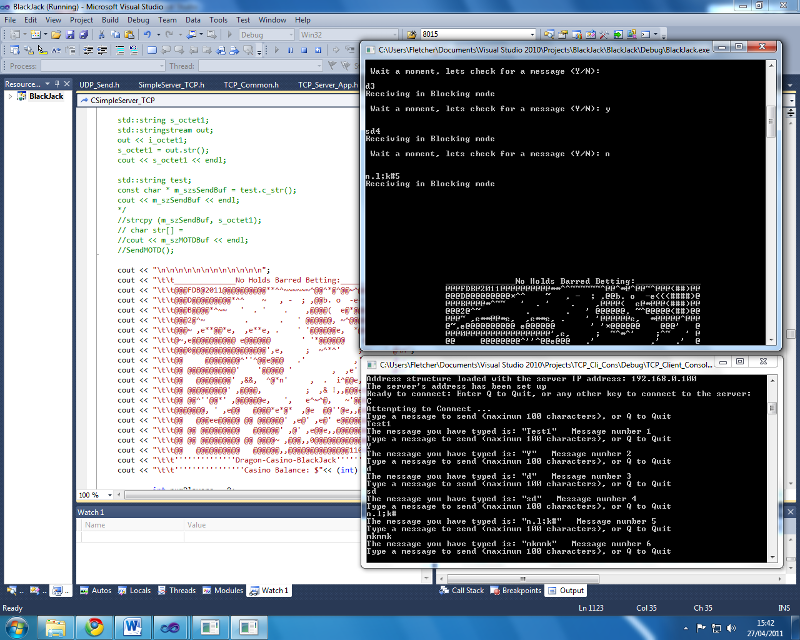 Essentially what I want to know, is a way I can echo values (strings, int's, chars, etc.) from my console to another console via the network.
I currently used structured messages - should I just build upon the use of these?
Kind Regards, SME_Paddington