Hello Everyone,
Since few weeks I am experiencing that Mozilla Firefox Freezes on the pages where some sort of animated pictures are in webpages and also on the pages which have Flash animation on it.
The freeze is for about 3-5 minutes which is frustating.
For example, even the "Expert base" banner which is disaplayed on experts-exchange.com website doesn't work. No animation on it.
I am also attaching the screenshot shpwing the difference on the different browsers IE and Firefox. IE works fine, no Freezing on it.
Mozilla Firefox: Screen1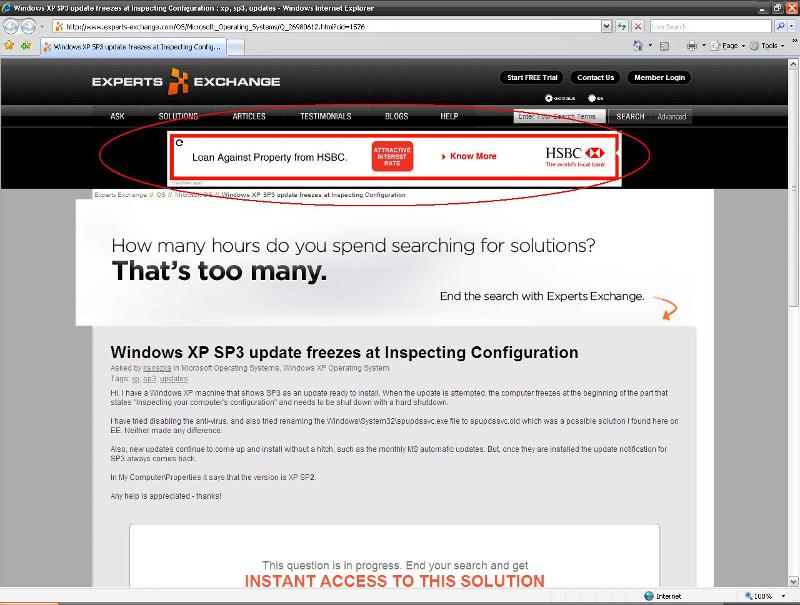 IE : Screen2
So far these are the steps that I have took:
Restarted Firefox without Addons - No effect
Disabled NoScript addon - No effect
Disabled Adblock Plus addon - No effect
Disabled all addons - No Effect
Uninstalled Firefox, deleted all the folders found under "C:\Documents and Settings\%userprofile%\App
lication Data"
Deleted all the other folders found in the HDD.
Reinstalled Firefox without any addons - no Effect.
Any advice is appreciated.
Thanks