I run VMWare Server for my home test environment. Tonight I wanted to created another VM, but when trying to create a VM it isn't giving me any options for a datastore.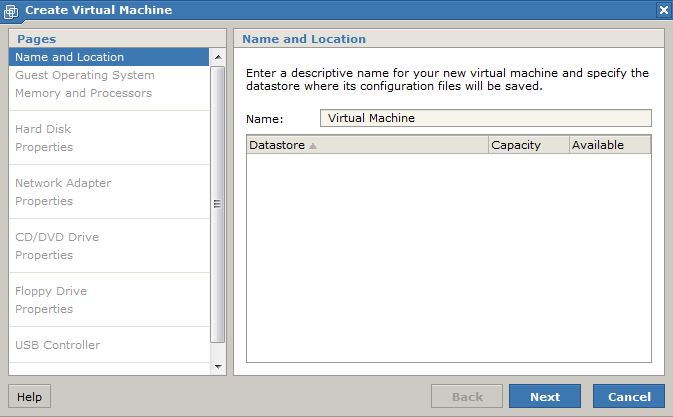 My VMs startup fine. All services appear to be running. Event log clean. No known issues prior to this. The VMs are stored locally on my PC.
How can I choose a datastore?