I'm trying to convert a vob file to mp4 using vlc 1.1.19. I select Media->Convert/Save and then I select the Disc Tab. Then I hit the Convert/Save button and get to this dialog: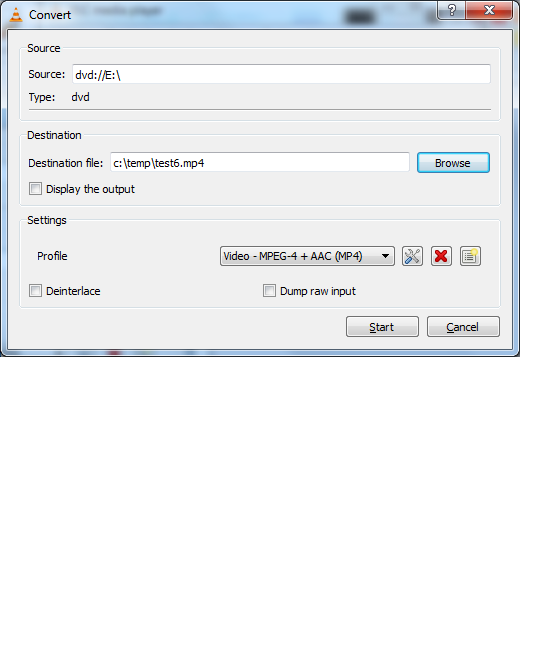 I've filled in the destination file and changed the profile to MP4. I click start to get to this screen: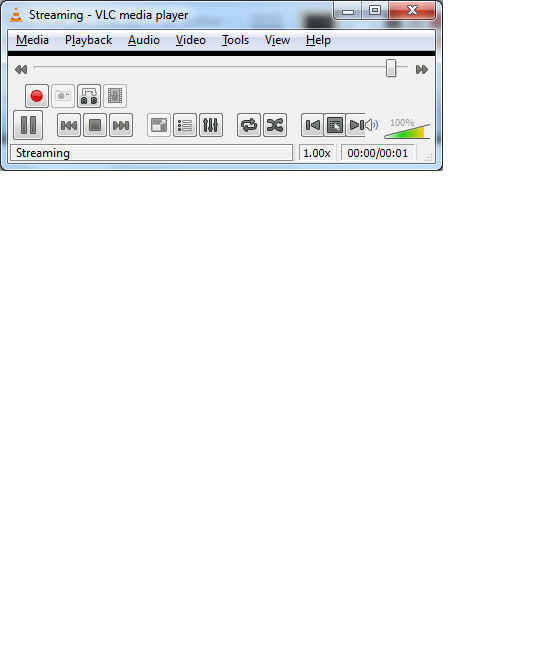 Where nothing appears to be happening and there is no error message. I try clicking on the record button but still nothing happens.