I am trying to register a custom dll using regsvr32 on Windows 7 Pro SP1 (32bit). The dll in question has been in use for a number of years under Windows XP. I've tried all of the following with no success.
1. Copied the dll and dependencies to \windows\system32
2. Run regsvr32.exe from a command prompt opened as administrator
3. Used absolute paths to both regsvr32.exe and the dll
4. Observed case sensitivity
Each time I try to register the dll the following error dialog is displayed.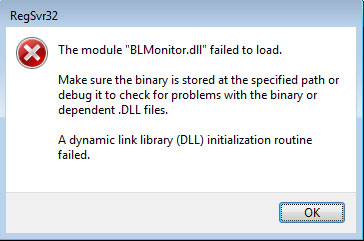 Lots of point on offer for a quick solution.