hello,
I have noticed recently many of my client pc's have had this same event error. I will post below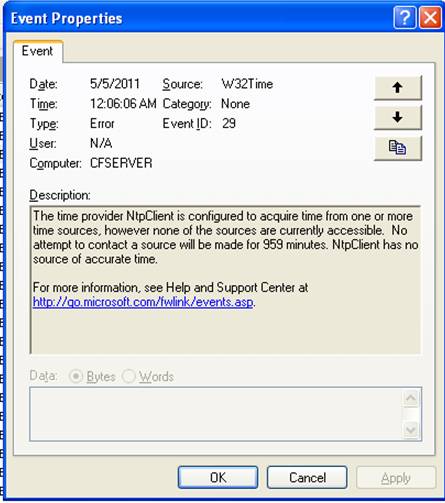 we have a 2003 sbs pdc. and 2008r2 standard server dc. All the FSMO roles are on the 2003 server. Any input will be much appreciated. We have a logon script line set as net time set \\2008 server /set /yes.
I wonder if the 2003sbs should be the time server? Does this really matter which of the two servers set time for clients?