platform:-
server 2003 Enterprise edition Sp2 - This is a virtual machine hosted by godaddy.
trying to install SQL2008 Express ( SQLEXPRWT_x86_ENU.exe) to use a test platform.
it reports at the first screen that it failed check for Windows powershell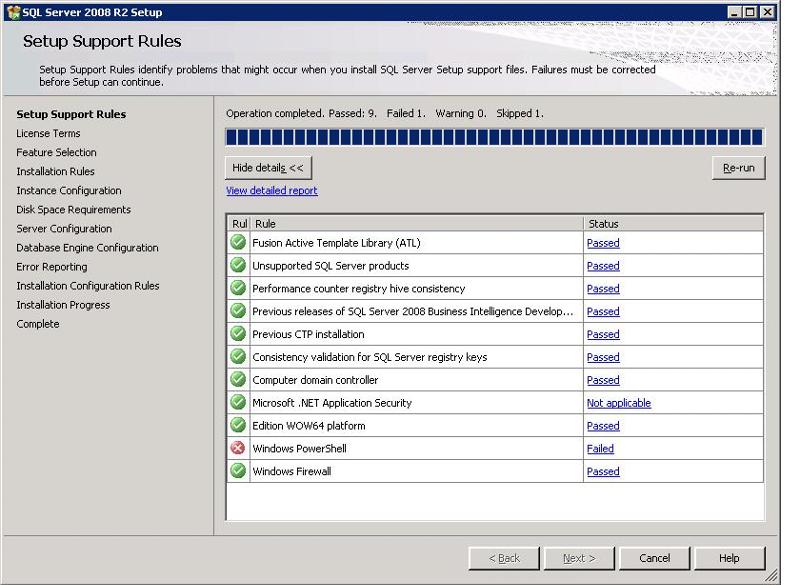 downloaded WindowsServer2003-KB968930
-x86-ENG.e
xe from
http://www.microsoft.com/downloads/en/details.aspx?FamilyId=f002462b-c8f2-417a-92a3-287f5f81407e&displaylang=en
this comes up with an error that framework core is already installed.

i have had a look through add/remove programs to see if there was a way to remove it so that i could reinstall But no luck.
any assistance appreciated. it is worth noteing that i did disable a lot of services a while back as they are not required for my application that i am running on this so i was wondering if maybe i disabled a dependancy.
Cheers
Andrew