hi all,
a problem that i seem unable to fix :(
i am working on an asp page that was designed by someone else for my company.
its a booking form which you can ammend/load etc...
anyway so there is a tickbox at the top left of the page (see attached image) where the client unticks this if they are not using the default address, this part of the function works no problem... HOWEVER when they tick the box again it should restore these values which at the moment it does not....
please find attached the code for the page in question (had to change extension from asp to txt due to upload restrictions). if you would like to see the function itself you can go to:
http://choiceglobaloptions.co.uk/client_login/
use the client id: monkeymagic
click to make a new booking.
and you will see the problem.
any light shed on this and i will forever be in debt to you! its driving me crazy!
thanks,
Arran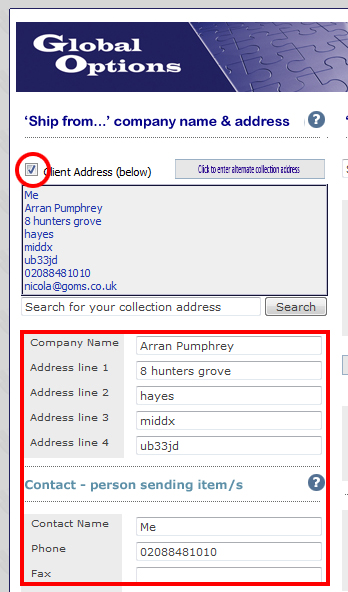 Main.txt