We have an intermitant problem with the contacts of one of our users. Every now and then outlook will decide to loose the name field on the contact ( so it doesnt display a name but displays everything else ) but the really weird thing is that if you double click on the contact and open its full properties the name does display. I have attached two screenshots which might help you understand a bit more.
Snip from the contacts list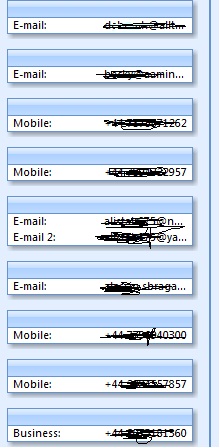 Snip from full contacts properties ( as you can see the name field is populated)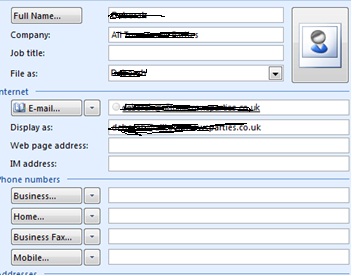 We have tried removing and then adding again the contacts. This fixed the problem temporarily.We also tried repairing office and re building the machine, both which failed to permantly fix the problem.
I should also note that all the contacts are stored in the users mailbox on our exchange server and none of our other 100 users has ever had any similar problem. Also note that the user syncs her mailbox/contacts with her iphone.