I am having trouble with Citrix License Server Virtual Appliance
There are a number of problems I am facing
Basically, I am trying to apply a trial Platinum Server license which Citrix have supplied me with in an *.lic file format.
The name of the Xen Server I am trying to apply the license on is "vps1" and so is the license file says
Here are my settings for Citrix Virtual Appliance Server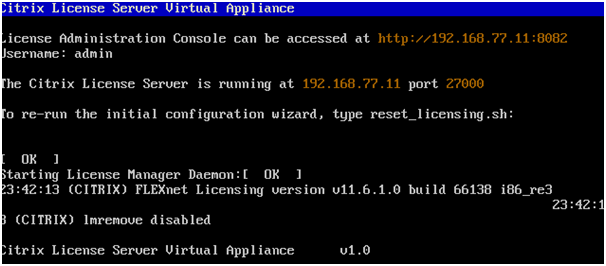 Problem is, I am unable to ping that IP address neither can I ping any other machine on the network
From Citrix License Server Virtual Appliance:

To Citrix License Server Appliance from another machine:

Apparently, there is an issue with the firewall on license server. So I turned it off and ping is working just fine: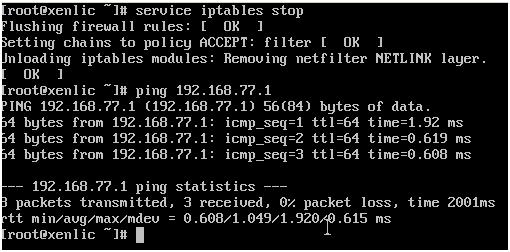 Fine, both the machines are talking to each other
Now it's time to start the license daemon from the web interface:
Here are my settings:

When I click on Administer, here is what I am getting: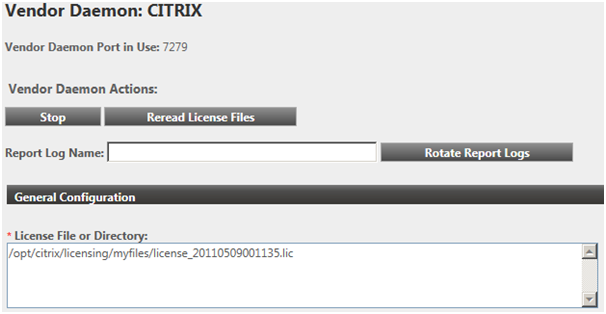 Everything seems to be going perfect so far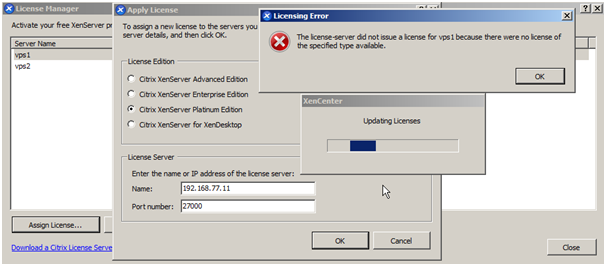 Could someone please explain me what the problem is. It's my third day and I am still stuck in applying one single license.
Here is some information:
Xen Machine to apply license on: vps1
License Type: XenServer Platinum Edition
Ports settings is not changed, all defaults: 27000 for license, 8082 for web console
Your help will be really appreciated.
Thank you