Environment:
- AD 2003 SP2
- Exchange 2003 SP2
- Outlook 2003 SP3
IT happened many months ago where a few users can't login to their POP3 account, via Outlook, mobile phone, tabletPC, etc. The issue was never resolved, those users switched to RPC/HTTPs/OWA
And more and more users are having the problem.
If I create a new user, the new users will not have this problem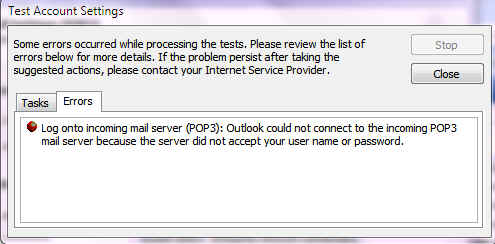 There is no event error logged on the Exchange server, AD server or the PC.
I have no clue what is going on.
Please help.