Anyone got ideas on how I can get past this error message when trying to install iTunes on my laptop?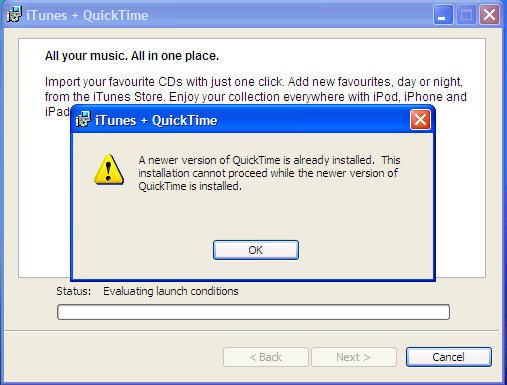 I'm trying to setup the new iPad2.
It seems to think that there is already a newer version of quicktime, which is strange in itself. I've tried to uninstall it, but get the following error.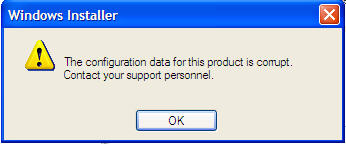 I've rebooted, deleted the QuickTime folders under the C:\Program Files and started looking for entries in the registry to remove, but there was nothing obvious and I didn't want to start randomly deleting things!
What should I do?