Hi all,
I have a background worker process that gets data from the db and after some manipulations it adds the data to a List<>.
In the RunWorkerCompleted Event I try to load that List<> into my Listview, but here is the problem.
My listview is messed up. My columns disappear and no data is filled.
You can see the code I have in the RunWorkerCompleted Event.
In the scrrenshot you can see the result in the listview, it should normaly contains 7 rows with 2 columns.. The list is not empty, so that isn't the problem. What happens here?? I also added a screenshot of the listview at start up, which is ok.
I can't figure it out. Thx for any help.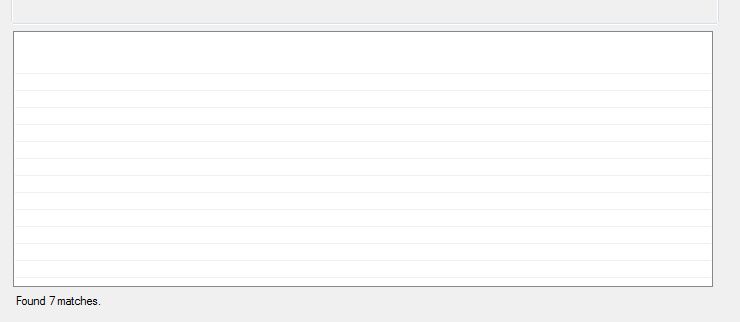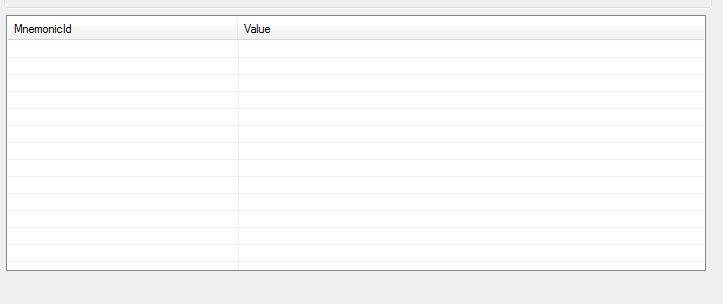 private void backgroundWorkerSearch_RunWorkerCompleted(object sender, RunWorkerCompletedEventArgs e)




    {




      Thread.Sleep(1000);




      toolStripStatusLabelProgress.Text = "Done!!";




      labelResults.Text = string.Format("Found {0} matches.", _contentList.Count);





      listViewResults.Clear();





      foreach (var contentValue in _contentList)




      {




        item = new ListViewItem();




        item.Text = contentValue.guid;




        item.SubItems.Add(contentValue.contentValue);




        listViewResults.Items.Add(item);




      }




      




    }