Hi Experts,
I am having a problem with this url
www.pacificcoastalairlines.com
When I access the IP from my corporate network, I get a message from parked.com (image 1).
But if I access it from home/iphone or external internet connection i get an advertisement (image 2) that looks fake.
Can you explain why am I getting a different result? When I ping the name
www.pacificcoastalairlines.com
 from both connections I get the same  IP. But what IE shows is different.
What's going on here?
Thank you,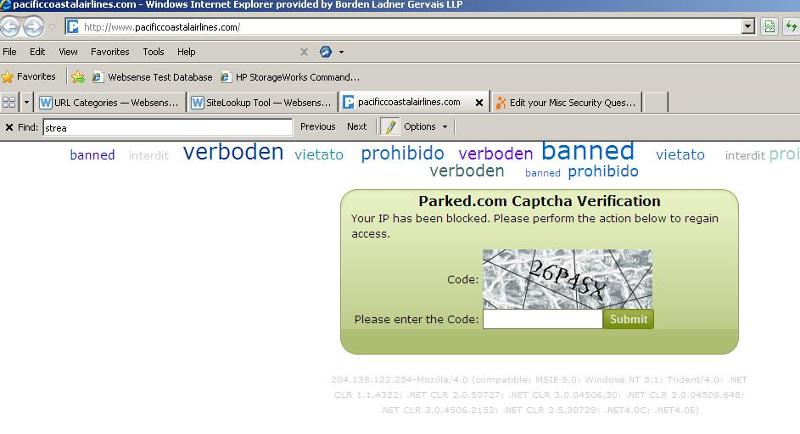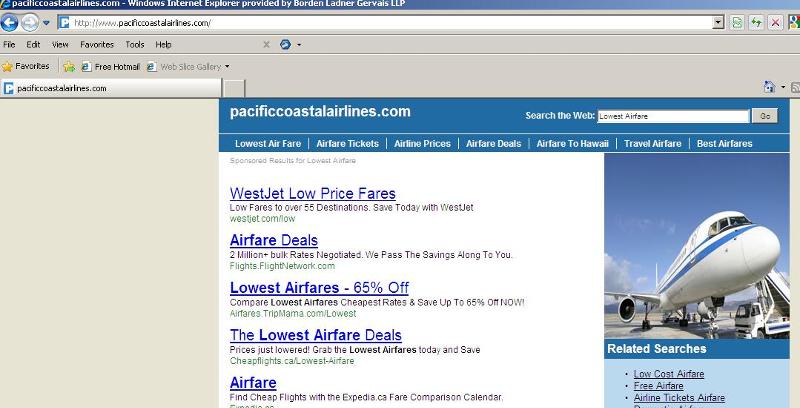 If that is your domain that you used to access from the business location, you may have a cookie set that let's the site recognize you.  The ad looks like any other ad on a parked domain.
ASKER CERTIFIED SOLUTION
THIS SOLUTION IS ONLY AVAILABLE TO MEMBERS.
View this solution by signing up for a free trial.
Members can start a 7-Day free trial and enjoy unlimited access to the platform.