This system is part of a domain. I'm trying to move the "
Unidentified network
" 20 Gig TEAM  to the
Domain network
with the 2 Gig TEAM.
NOTE: The words
Domain Network
and
Public Network
are not links.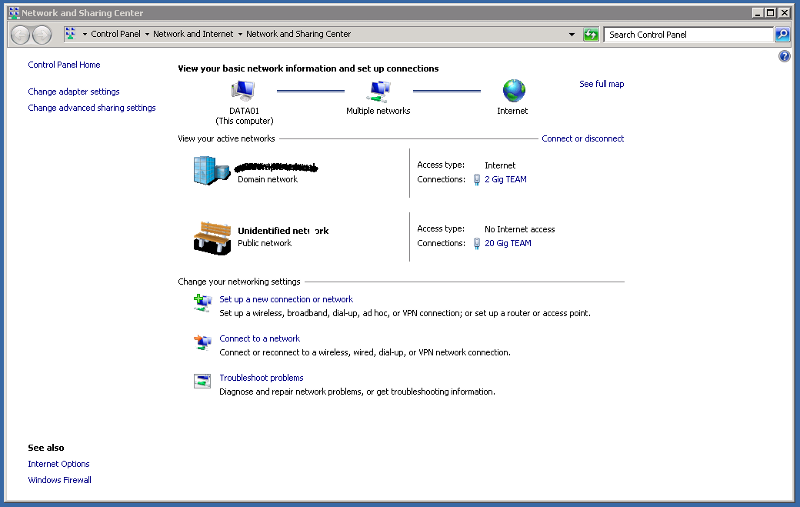 Not sure if the domain group policy is set to stop this nor do I know where to look for it if it is.
Thanks,
Scott