Demographics.mdb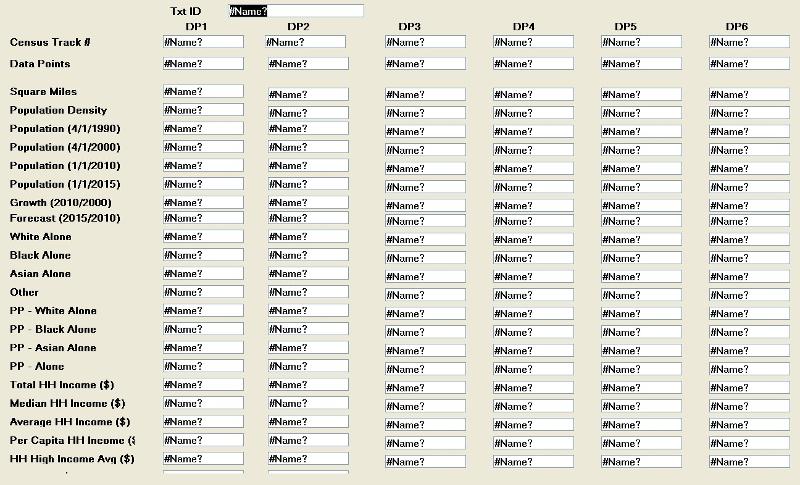 Hello: I am trying to create a form that will show demographics information for certain properties that we own, These properties are identified by the txtID field in my table. I then have a series of demographics information for that property. These are designated by 6 datapoints for each property. There are 230+ fields for each datapoint. The form or report that I am trying to accomplish is attached as well as a copy of the db. My problem is that the data is not really tailored for easy access as a record source for the form. I have tried to write individual queries for each of the datapoints and then join them by I get the error message "too many fields" . I was hoping to write a query or vba code instead of having a huge data entry or cut and paste effort if I could but am stuck on where to begin. I think if I could make a table with the following info I could make it work.
txtID CategoryCode(or Demographics Description) DP1 Value DP2 Value DP3 Value ...
Any suggestions on where to begin? I am sure you may need further explanation so feel free to ask. Thanks in advance.