One of my computers that has a local printer (Dell 1110) and uses Citrix to connect in to our corporate programs, will sometimes show as the wrong printer "Type" when attempting to print and as a result, not print at all.
After a reboot or two when we reconnect to Citrix and go to print, the Dell 1110 type is back to showing the right type, "Citrix Universal Printer" and thus printers just fine.
What might be happening to cause the type to randomly change sometimes?
Correct printer type: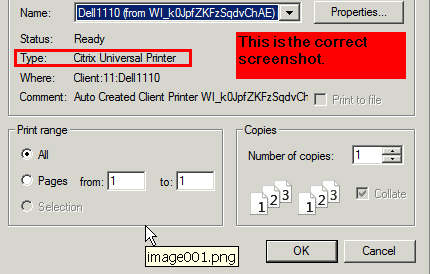 Then it changes for some reason?
Wrong printer type: