I'm on a laptop running Vista Ultimate and I'm trying to create a VPN connection to my office.  The router at my office is a Linksys WRT54GS.  I've got it forwarding requests on port 1723 to a Windows Server 2008 R2 (64 bit) server.  I've opened port 1723 using an inbound rule on the 2008 Server firewall.
When I try to connect to the VPN, it fails and when I have Vista diagnose the problem, it gives me the following message: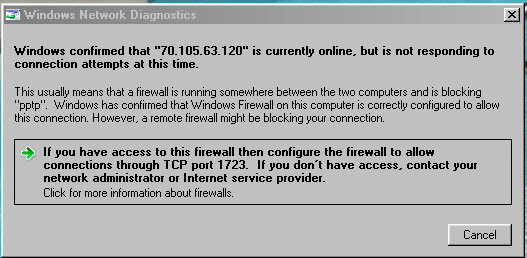 Can anyone help me out?
Thanks!