(Cross-Posted here for Mac Experts)
Hi All - For the past couple of days, I get code (Php or html) dumoped across my Browser screen WHEN VIEWING CERTAIN WEBSITES. Happens to EVERY computer in my House ... We are primarily MAC users, but have a PC or 2 still with the same result. I have tried Browsers: Firefox 3 & 4 & 5, Safari, Explorer, and Opera. Can;t seem to solve this one ... very strange.
Attached are screen shots. This is happening to the same sites when I visit them ... large-scale commercial sites (see screenshots). I also often receive (on these same sites) "Content Encoding Error" (See Screen Shot #3). I've tried to hunt for a solution ... there are several, but they are ALL related to "Change your HTML code ...".  
Also attached is  list of 4 large commercial websites on which I am consistently having this problem (trying to keep the website names somewhat low-key, since I am guessing that "it is not their fault" :-)
HELP anybody !!  Thanks so much in advance ...
BL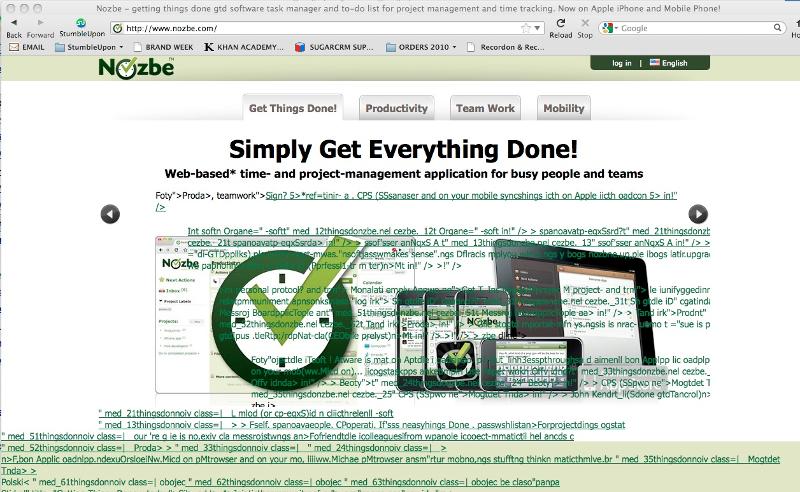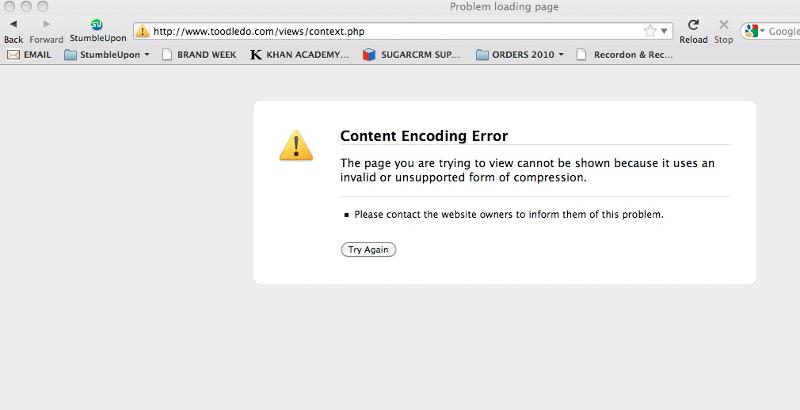 ScreenShot-4.jpg