Hi there,
I've setup an exchange server, its nearly there...
I have mail working on the iphone, mail via OWA from anywhere is ok, I can connect internally with all outlook clients and autodiscover functions.
The external connectivity tests for RPC over HTTP are all good :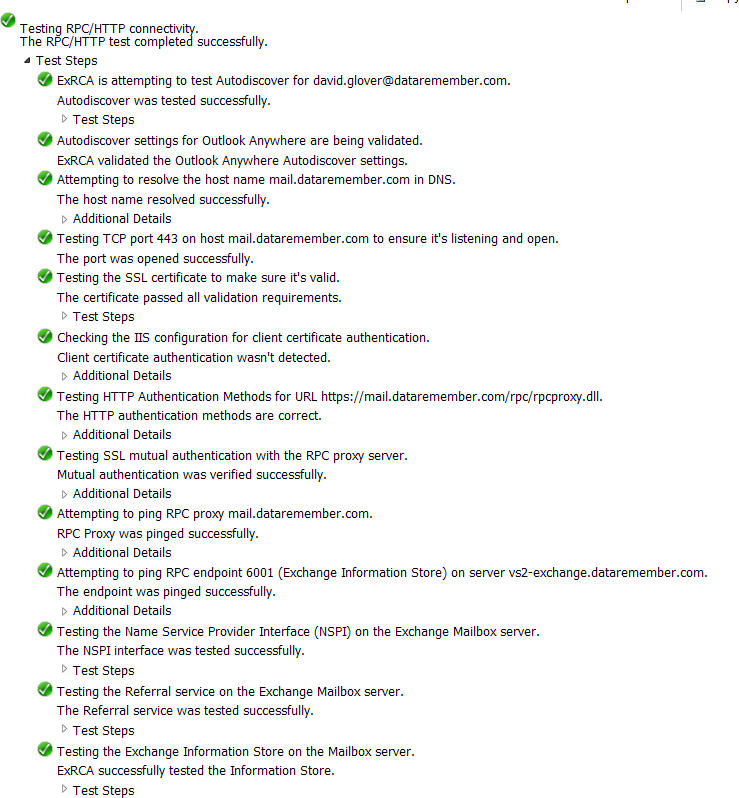 I still however can't get an outlook anywhere client of any version of outlook to connect to the exchange server via RPC when external to the network.
I type the server name as mail.dataremember.com and the user name but it just times out.
Any suggestions or diagnostics I can perform which might shed more light on the issue?