We have been trying to update our PC, but it is stuck not being able to update the following updates (see screenshot below).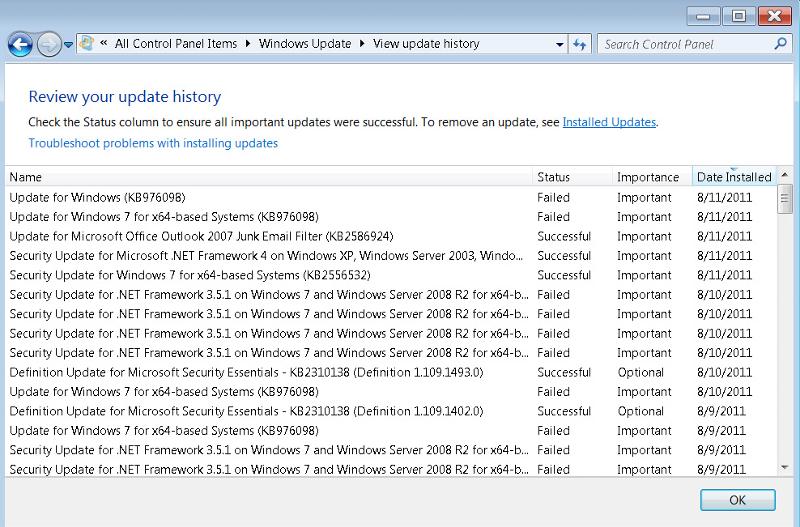 We have tried the Microsoft KB to reset the Windows Updates components and manually install the failed updates to no avail.  These updates download, try to install, fail and we are back at square one.  
What else can we try, as we can not install any additional updates or IE9, as these updates are needed/required before doing anything else. Help!