When I log in to my server with Remote Desktop I sometimes get the following screen: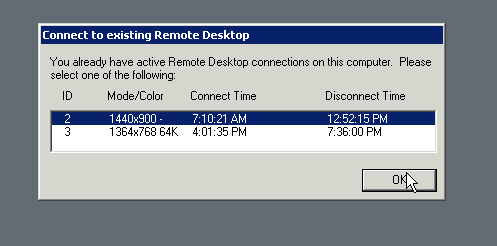 So I can choose one or the other to log in to. Sometimes, however, I can't remember which I'm needing to log in to.
So the question is...
Once I'm logged into Windows 2003 Server, how do I get back to this screen to log in to the second instance?
Hope that's all clear. Let me know if you need clarification.