Hello All :)
I have a Cisco 1760 router that I would like to set up as a VPN server. The configuration looks like this:
Cable Modem --> Cisco 1760 Router --> Cisco PIX 520 --> Inside network and DMZ
I'd like to set up a VPN server so I can dial into it from my van hrough an internet card that I have from Sprint. I would like to use Cisco's VPN software to connect from a laptop in my work van but Idon't know how to set up the router to accept connections. I have a static IP address and I've attached text files containing the configs of each appliance. Once that is done, I need to be able to access a computer on the inside network. If someone could help me it would be great. It's kind of time sensitive so the faster the better, and seeing how I'm not the best at this, actual commands would be extremely helpful so all I have to do is copy and paste. Thanks everyone for all your help.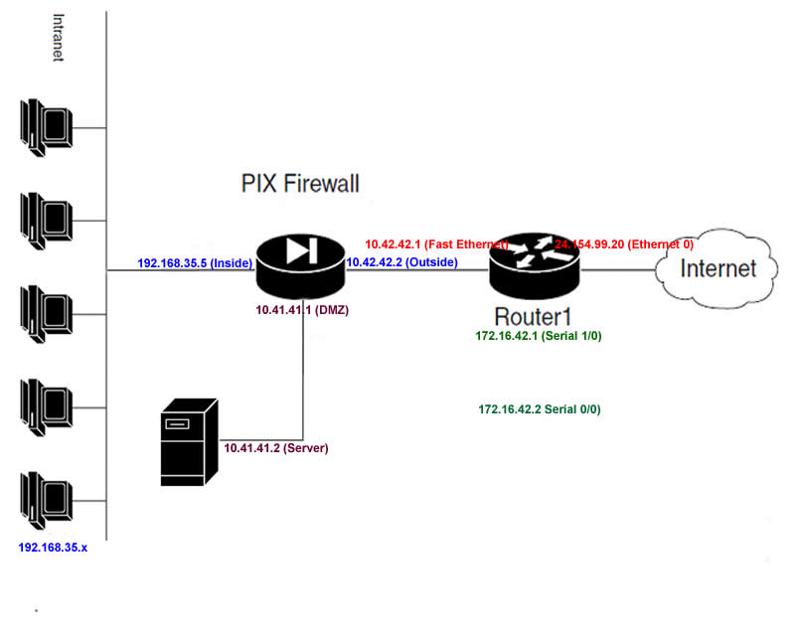 Router.txt
PIX-520.txt