I have a Dell Dimension E510 that originally had XP running on it. I've been running Windows 7 since October 2009. The computer came with a set of Surround Sound Theater Speakers (model number MMS 5650). The computer is using Creative SB Audigy 2 ZS WDM, however only the Front Left and Front Right speakers appear to be working. The Center and Rear Left and Rear Right do not work. I've never noticed this before because I wasn't using the rear speakers (due to room size). Today, I moved the computer into a different room and I plugged in the rear speakers and noticed this for the first time.
I tried updating drivers through Device Manager and it says that I have the current drivers intstalled.
I also tried the speaker setup, but did not have any success.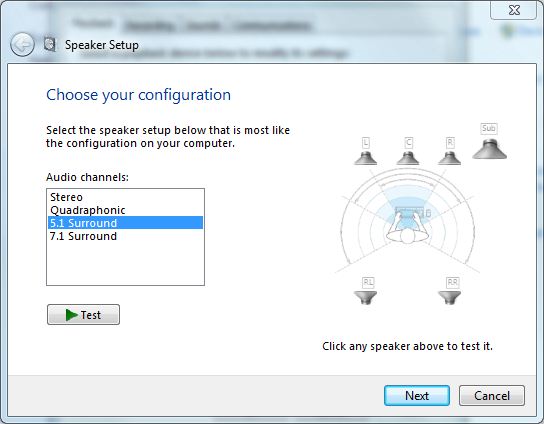 Thank you in advance for your assistance. :)