I have a working ssis package that simply imports some data from an Excel file and puts it into SQL 2008. as a package in BIDS it works fine. As a SQL Agent job it does not work. throwing the error as attached screenshot.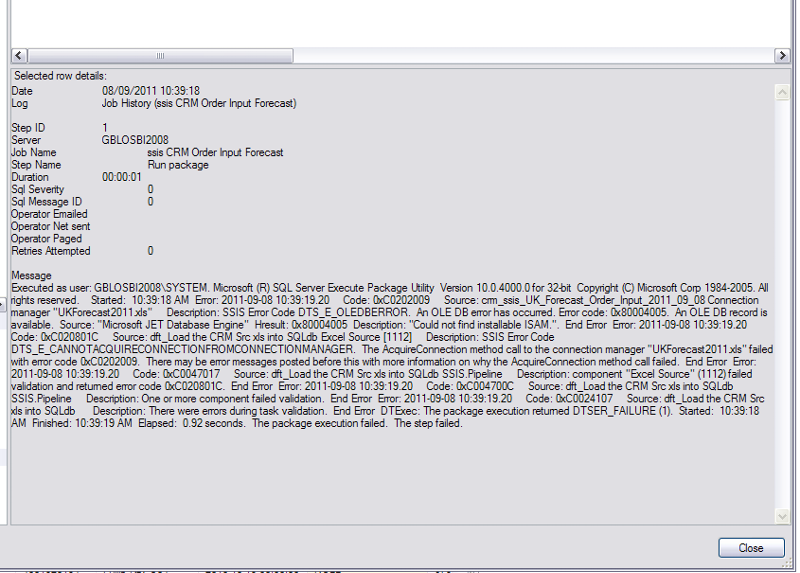 I have tried re registering the olejet40.dlls on the server, also I have checked the SQL Agent Service account which is Local System, I have thoroughly scanned the EE but tnothing sorts this out.
I would really appreciate any help to sort this, many thanks.