On Sheet 1 I have a Table set up. It's called Table1. It has a list of parts that had inspections performed on them, and whether or not they passed or failed. On Sheet two, I have a pivot table set upt that looks at Table1 and displays a Count of Inspections grouped per month and a count of Failed Inspections.
It looks like this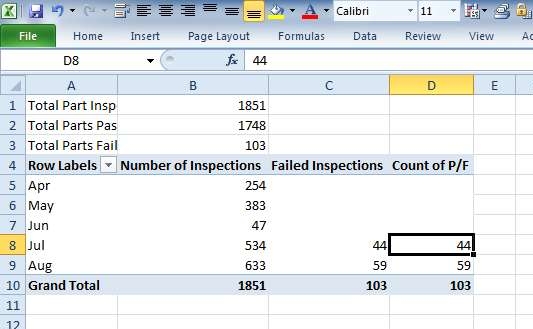 So I want to know if I can add another field to the right of Failed Inspections (currently where I have dragged in another Count of P/F) that will tell me what percentage that is of the total number of inspections for that month?
Thanks in advance for the help!