I have a user using Entourage 2008 that connects to our Exchange 2003 server.
THe following error popped up: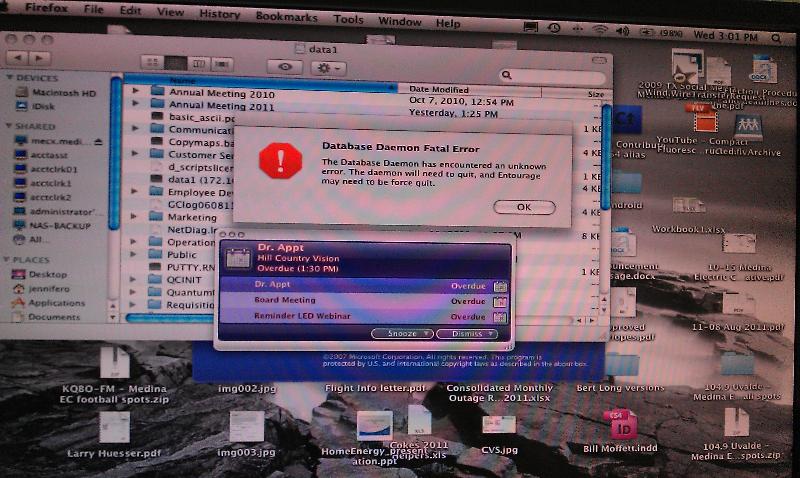 We have had this issue before and the solution was to rebuild the database. Well this time it did not work.
User lost all emails on exchange server. we recreated the account back on to the mac but now emails are coming in with a *.eml and are not viewable.
How do we fix this ?