Hello Experts,
I just installed VMware's ESXi 5.0 on a new server of ours. I also made sure the Hardware and Raid controller was compatible before purchasing. I installed the Hypervisor on a flash drive and am planning on using the Raid Controller for the datastore.
Raid info:
RAID 10
PERC 6/i SAS internal RAID adapter, PCI-Express
The storage shows up under devices and everything looks fine.(See devices.jpg)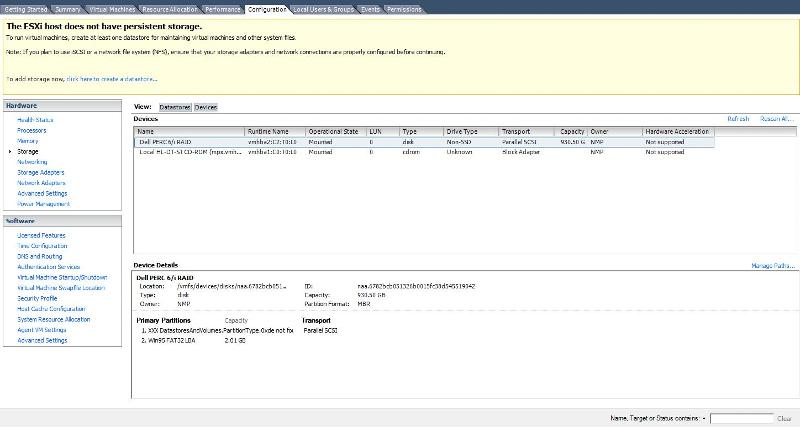 When I try to add it to a datastore I get this error:
"The operation failed because the specified directory path is incorrect."
Recent Task:
Create VMFS datastore
xxx.xx.xx.xx
A specified
parameter
was not
correct.
root
9/15/2011 10:04:50 AM
9/15/2011 10:04:50 AM
9/15/2011 10:04:50 AM
I have several esxi host and this is the first time I have seen this problem and google isn't helping. Can someone help me figure this out?