Hello,
I have created a test project with Visual Studio 2010 Premium to test an Excel 2010 add-in. i'm using Coded UI Tests to automate the testing, and I'd like to get the list of the opened workbooks in a one of the tests.
I was thinking that I could get the names of the opened workbooks from the View->Switch Windows button, as we can see below: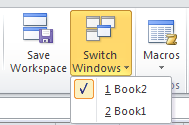 But when I track the UI control using the Microsoft UI Test Builder, I don't find how to get the elements of the list displayed when clicking the DropDownButton control: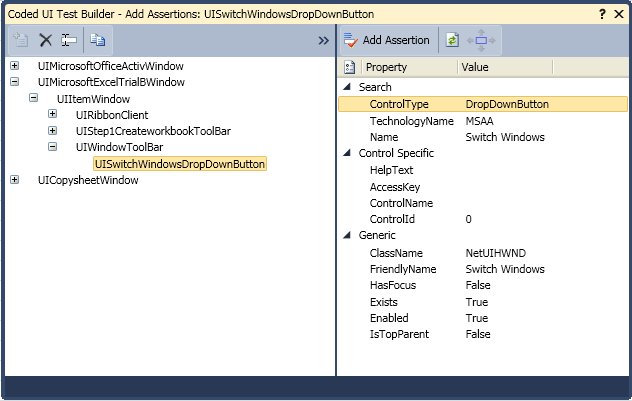 It would be simpler if I could get it by accessing the excel application object in C#, but I don't know either how to do this, as the application is executed from the UIMap object:

Can you please help?
Thanks in advance,
Julien