Hello,
I've been having some issues with a DC on my network and I just logged on to my exchange and got a pop-up.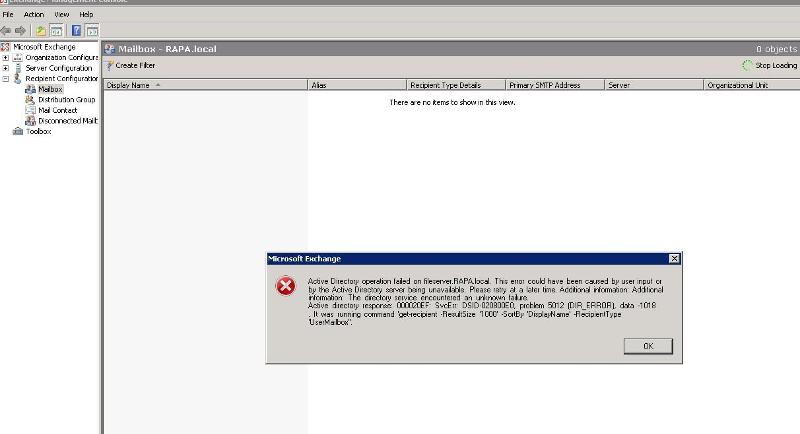 Now, I have a primary DC that is working fine, but my old primary DC is coming back with errors. Please see my Comment/post - User account cannot be found in Active Directory
http://www.experts-exchange.com/Software/Server_Software/File_Servers/Active_Directory/Q_27315960.html
I appreciate anyones help.
Thanks,
nimdatx