A client has a SonicWall TZ180 Wireless router. The wireless portion, setup via the wizard, is located at 172.16.31.1, is running DHCP (for wireless), and handing out IP addresses to clients. The clients could not access resources on the domain (192.168.100.x) until I manually put the SBS 2008 Server IP (192.168.100.2) as the first DNS Server under Network / DHCP Server / Dynamic Range Configuration/ DNS/WINS. See image: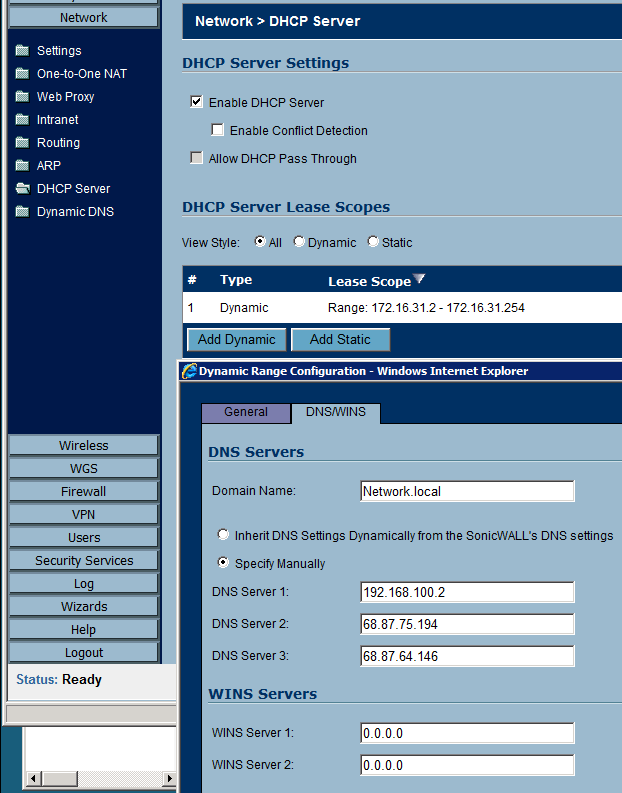 Once this was done, the clients could access the network without issue, so I assume the SonicWall is doing some kind of NAT work.
The problem is that I'm using Sunbelt Software's Vipre Enterprise AntiVirus and it can't communicate with the laptop in order to update status, etc. I assume the reason is because of the different subnets and NAT involved. Here's the laptop IP settings: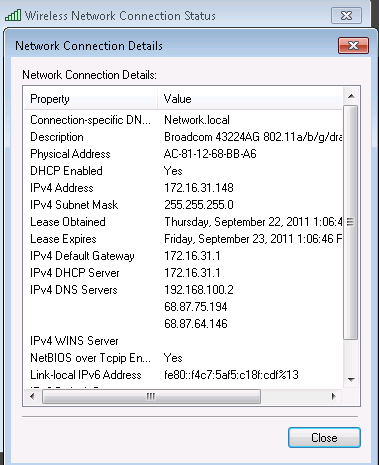 Question: Can I change the SonicWall Wireless to be on the 192.x.x.x subnet without causing DNS / DHCP issues? Or is there another approach I should be using?