So I'm accessing a COM vendor DLL from a VC++ .NET CLR console application and calling a "get" on one of their class properties as follows.
IDACSpectrumPtr pSpectrum;
VARIANT pfIntensities;
pSpectrum->get_Intensities
(&pfIntens
ities);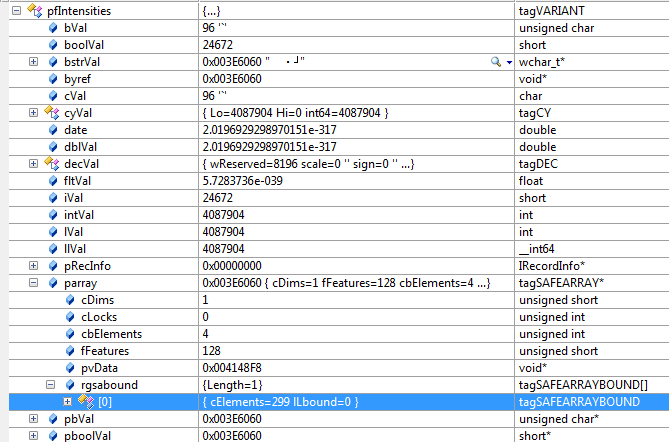 From other languages I know this returns an array of floats. I also know there are 299 values. I can see in the debugging information (attached) that the parray element of the returned variant has 299 elements in it -- so I KNOW its there. The question is, how do I get the data out of it? So far can't get anything to work. I saw an example in MFC C++ that uses SafeArrayAccessData to convert a VARIANT, but I do not think that is available to me in a CLR C++ .NET console application. What is the .NET way to get my data out of a variant?
Thanks very much for any help.