Hello - I am hoping someone can help me. I need to connect to my BES database via BES Transporter service to migrate users to a new BES. I receive the following error message.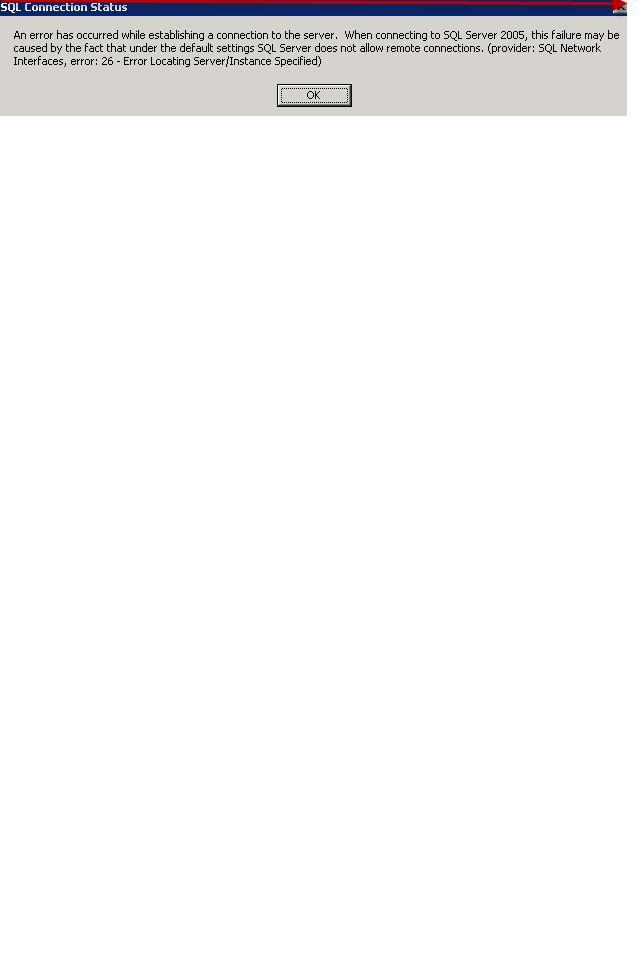 An error has ocurred when establishing a connection to the server. When connecting to the SQL Server 2005, this failure may be caused by the fact that under the default settings of the SQL server does not allow remote connections. I have found information online to check the surface configuration. The strange issue is, I also have by backup exec software on this server - I do not see the properties for the sql configuration to just the main server. I only see the configuration to the database area for the backup exec software. I have attached screen shots.
Any help would be greatly appreciated.
Thank you.