Hi,
I have an issue with RadEditor control while operating it in Safari and Chrome.
Initially the Editor loads fine. See the attachment
"radeditor_BeforeServerBut
tonClick.J
PG".
But if I click on some server controls, it turns the radeditor in to a blue
screen. See that attachment "radeditor_AfterServerButt
onClick.JP
G".
The following is the html part of the radeditor.
Request you to please resolve this issue.
<radE:RadEditor ID="edr_PaymentNoteDtls" Skin="Office2007" ShowHtmlMode="false" ShowPreviewMode="false" CssClass="NormalHeading" SubmitCancelButtons="false"  runat="server" Width="940px" Height="450px" ToolsFile="~/RadControls/Editor/ToolsFile.xml" StripFormattingOnPaste="MSWordNoFonts" NewLineBr="False" ImagesPaths="~/DocumentImages" UploadImagesPaths="~/DocumentImages" DeleteImagesPaths="~/DocumentImages"> </radE:RadEditor>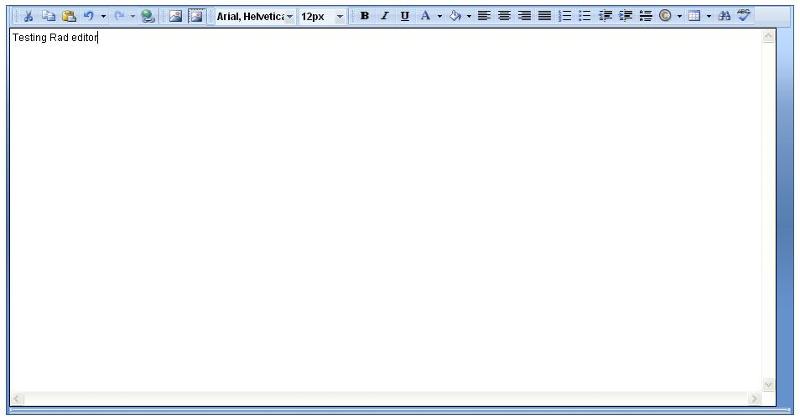 radeditor-AfterServerButtonClick.JPG