I have an excel sheet and have created a Macro to do the following 3 steps:
1. Print
2. Save as XLSX to a USB
3. Save as CSV to a USB
The macro works great by either pressing the shortcut key defined for the macro, or by selecting View > Macros > View Macros > Run.
I have tried to create a button on the screen to run this macro - Developer > Insert > Button (under form controls). Then when prompted, select the macro that I have already created.
Then when I try run this macro via the button, it always fails with the following error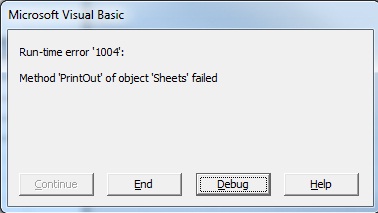 If I click Debug, I see the following:

Not sure why this would only happen when attaching the Macro to a button. It's running the same command.