Howdy,
I need to develop some reports using SSRS which will connect to a Oracle instance, which is hosted on another machine, as their data source. I have downloaded and installed "Oracle Data Access Components for Windows" from
http://www.oracle.com/technetwork/indexes/downloads/index.html

I also created an 'New Project > Business Intelligence Projects > Report Server Project' in SQL Server Business Intelligence Development Studio (BIDS) and have attempted to add a 'Shared Data Source', but I am receiving the error below when testing the connection: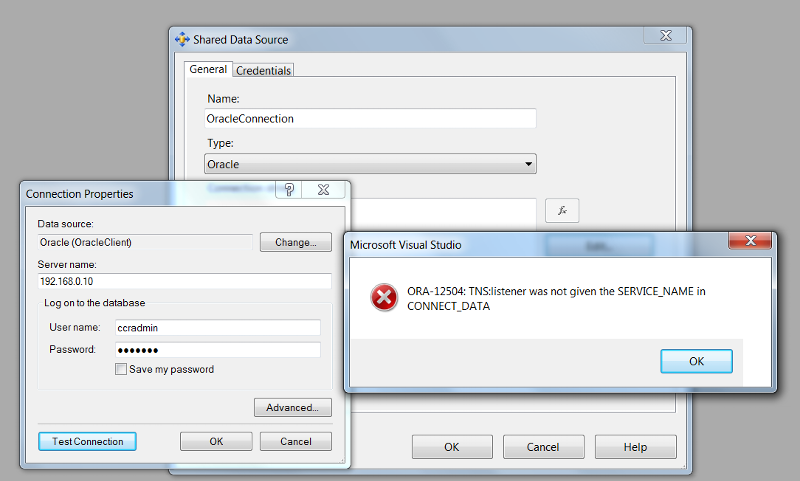 I have read up on the issue and saw solutions mentioning the listener.ora & tnsnames.ora files, where additions/edits need to be made. I have done a search for both these files on my machine and do not seem to have either of them.
I have done a search for listener.ora & tnsnames.ora on the machine that hosts the Oracle instance and they are found on that machine, a few instances of each actually, can I move these files to my PC and if so which ones, i.e. see below for files found: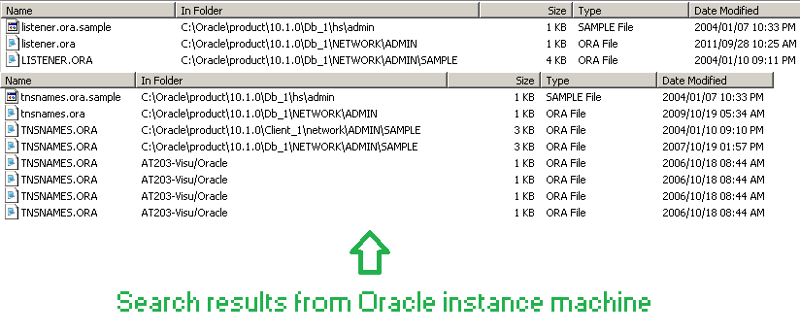 I do not have much experience with Oracle, only other databases so any help would be greatly appreciated.
Thanks,
SpaceLaika.