Hi,
I use Outlook 2011 for mac, and seem to be missing a number of contact field items. As seen below, I can only get the name, phone,address, and notes fields, but things like nick name, birth date, spouce, custom fields etc are all missing.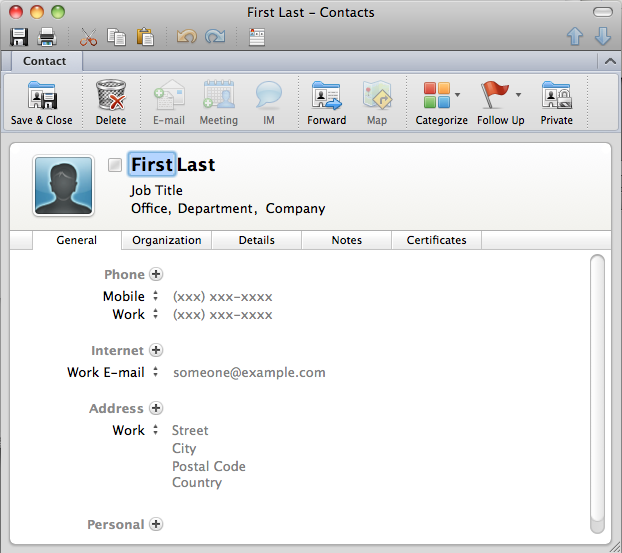 Could you tell me how I could access those fields?
Thanks for your help guys!