Our entire office has MS Office 2007, and in WORD many of us have an issue with making changes to the Paper Source. When I get to that screen, it shows hieroglyphics, or unreadable text. Some are unable to select the print tray necessary. Please see the attached image.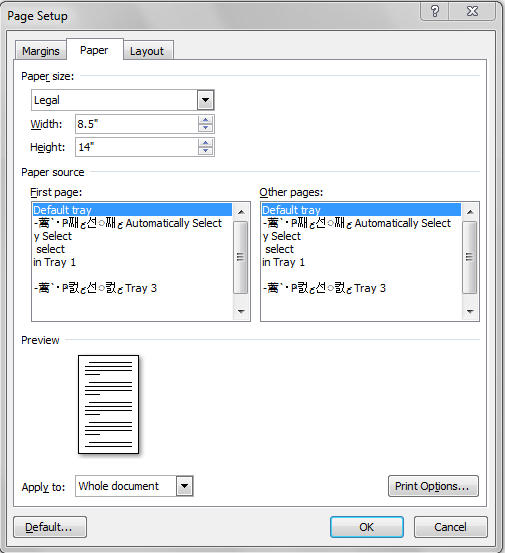 We are in this section of the Word 2007 program;
Page Layout / Page Setup / Paper tab / Paper Source in "First Page" and "Other Pages" boxes have this weird text showing.
Does anyone know how to repair this without reinstalling Office 2007?