I have selected a file in the SnagIt Editor, and then click Delete, and then I selected "Delete this file (move to recycle bin)". It is actually moved the file from SnagIt Library to the Recycle Bin.
You can see the file is origin from SnagIt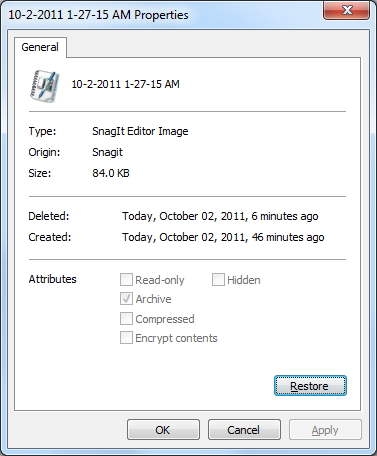 Then I restore it back to the SnagIt Library by clicking restore button in the Recycle Bin,
the file restored from the recycle bin (i.e. disappered), but it doesn't restored back to the C:\Users\<username>\AppDat
a\Local\Te
chSmith\Sn
agit\DataS
tore
Then where is the file?
Hope someone can help!