ok, we're migrating some LPARs AIX 5.3 to our PS700 bladecenter. After the lpar has been migrated I see it does not uses more Processing Units than Assigned. See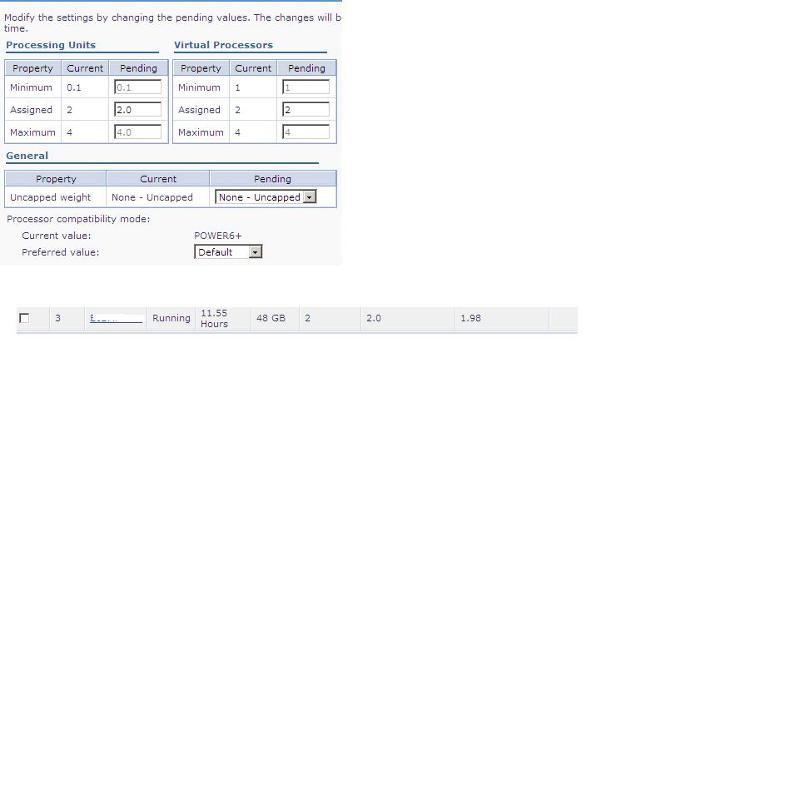 Question:
Why doesn't this lpar uses more than 2 processing units when the maximum is 4?
AS you see, this lpar is alone on this blade.
Thanks.