Hi everyone,
I have a problem with the RWW on my SBS 2003. RRAS is active for the VPN-connections which is its only purpose. NAT is not configured because it only has 1 NIC.
When a client of mine wants to use RWW to take over his desktop at work, he receives the following message you can see in the image. Yesterday when I tried, I got another message: "Connectivity to the remote computer could not be established"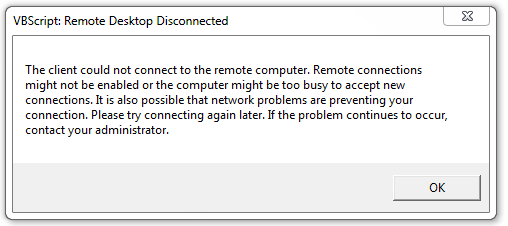 Port 4125 is forwarded on the router, but I think that the port is not open on the server. I can't access the windows firewall anymore, because IPNAT.sys in running.
I executed the command: netstat -aon | find ":4125" but nothing returned, so I guess that the port is just not open at the server.
I also can't change anything in the RRAS to open these ports. I have read something about NAT/Firewall in IP routing under RRAS, but this is not visible. I think this is because RRAS just provides VPN-access to the users and no NAT.
Any idea how I can fix this problem or open ports under RRAS? I tried to disable RRAS, but lost connection to my server, so used vsphere to enable it back again. RRAS needs to be enabled, because when I tried to access the terminal server, it gave me the message that it can"t find the specified domain when I tried to login.
Thanks!!