Hello Everyone,
I was wondering if anyone has come accross this issue; I have just upgraded to vSphere 5.0 and all is well except for the Update Manager Plug-in.
Running version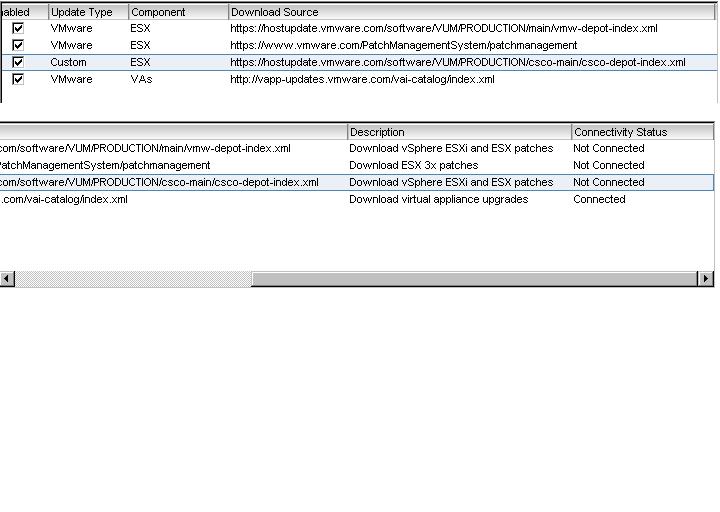 As you can see from the Screen shot attached the 'Connectivity Status' of the first 3 update sites is 'Not Connected', but the fourth which incidentally connects via
http://
and not
https://
is connected.
The update sites previously worked without any issue on Update Manager 4.1 using the same addresses which is why I am so perplexed.
There have been no firewall changes internally or externally facing, and this should just work.
Any ideas from anyone, gratefully received.
Thanks in advance.