We are having constant backup problems using the Windows Server 2008 backup utility backing up our Exchange 2010 DB's.
We receive the following error in the Event Log:
The backup operation that started at '¿2011¿-¿10¿-¿03T03:00:06.
702190700Z
' has failed with following error code '2155348041'. Please review the event details for a solution, and then rerun the backup operation once the issue is resolved.
The backups work off and on. Research has been spent on this issue with backups in which I have already tried circular logging, restarting Information Store service, starting Volume Shadow Copy service.
The backups used to complete just clearing the logs but now after a succesful backup we receive "Completed with Warnings"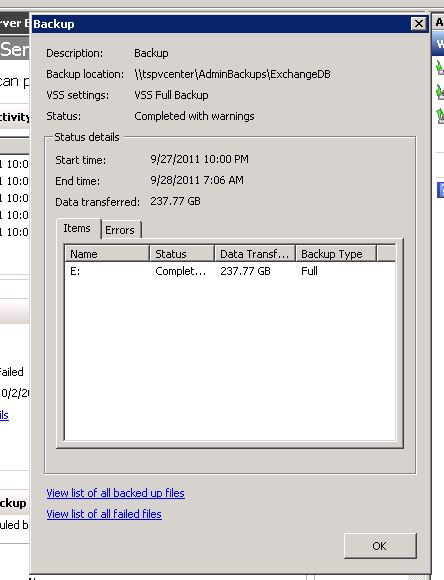 ExchangeBK2.JPG
ExchangeBK3.JPG