I have a wordpress 3.2.1 site
www.dennisfortrustee.com/blog
that I am doing for a friend. Most of the posts will have pictures. I use the "Add an Image" feature next to Upload/Insert to get the pictures into each post.
If I simply insert pictures there is no problem. If I type a caption for the picture(s) using the GUI, the entire image will no longer appear in the blog on the MAIN page that it is posted on. BUT, if you click on the post to look at it individually, or to reply to it with a comment, then voila, all of the pictures along with the captions appear. I really want the pictures with captions to show up on the main page, but don't see a way to change that.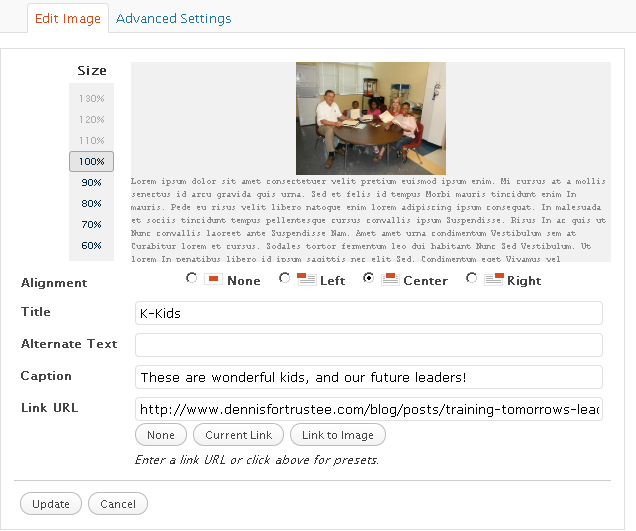 On the blog, the following posts have pictures that you can only see on the page of the individual post, and not on the main blog:
"Installing officers for the Acadiana Club"
"Circle K Retreat held at Camp Wesley Pines"
"Training tomorrow's leaders today."
Please help if you can. Thanks.