Hello there,
I need to block access to devices with removable storage in users Citrix session using Citrix Policy. I created policy and set-up the following setting in CItrix Policy I created, but still the Floppy drive and DVD Drive appears when I log into Citrix session.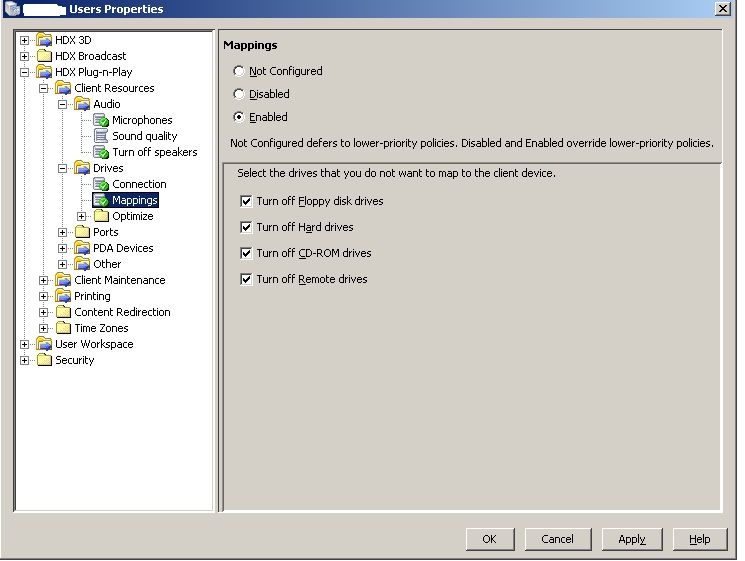 The Citirx XenApp 4.5 server on W2K3 OS.
Please advise as to what steps I need to follow? to block the acess.
Thanks and Regards