Hi,
I have the following spreadsheet which I'll refer to as Spreadsheet A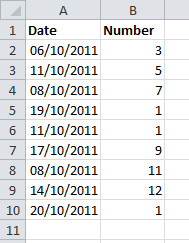 and this spreadsheet which I will refer to as Spreadsheet B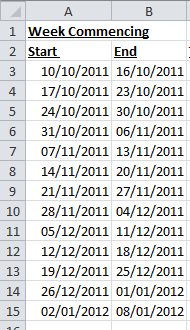 I would like to write a formula which sits on each row on Spreadsheet B (i.e. row 3 downwards) and using the dates in column A and B on the same row as the formula sits looks at Column A of spreadsheet A and matches all dates that fall between the two. I would like then for all the dates that are matched on Spreadsheet A to total up all of the hours that in column B in Spreadsheet A and just show the figure.
As an example If I had the formula in column C, row 4 it would match rows 7 and 10 on Spreadsheet A and the formula would return the total number 10 (as it adds 9 and 1).
Is this possible through SUMPRODUCT or similar?
Any help would be greatly appreciated.
GISVPN