ouch, why the bigger difference is speed on the wifi and lan?
on the lan, i get speeds up to 30MB down, 4MB up. on the wifi
i get lousy speeds 1MB down and 2MB up. ran inssider and i was getting 65-70dB
the wireless router is a linksys e1550 and the wireless card on the desk is a
broadcom 802.11g network adapter. do you guys think upgading the a 802.11n
will increase speed performance?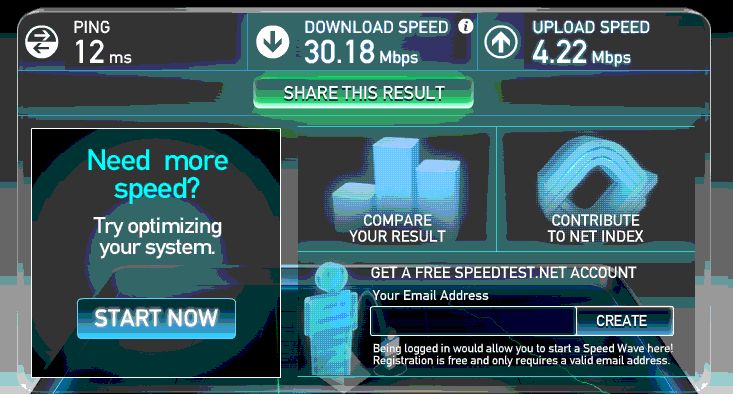 wifi.jpg